Skip to the main content
Virtual Appointment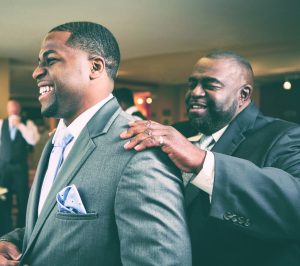 Being the largest formalwear provider on the eastern seaboard means you have a lot of styles to choose from. How will that color look on you? Will that tie match the bridesmaids dress? Is that trim-fit coat too tight and not the right style for you?
Introducing the FREE Groom Try-On:
 Try on your complete tuxedo rental in plenty of time before your wedding  Order one or two colors, try them on and compare, make some final decisions at your leisure

 Bring your guys with you! You can show your groomsmen exactly what they'll be wearing, and we can go ahead and have them fitted

 Tell us how you like that fit. We can make adjustments so that you have the perfect wedding outfit.

 Let your consultant answer any questions you may have. This is a perfect time to tie up loose ends.
Some restriction may apply. Please see store for details
We look forward to helping you select the suit or tuxedo that works best for you and makes you look great.
Please complete the form below and someone will be in touch with you soon.